PowerPlay Yacht blankets the Lake Erie Islands region
One of the Midwest's hottest vacation spots, Ohio's Lake Erie Shores & Islands — the region between Toledo and Cleveland — provides an eclectic mix of family fun and relaxation, beautiful scenery, fantastic boating and fishing, and other outdoor activities. PowerPlay Yacht Charters can help you travel the lake in style, from one destination to another.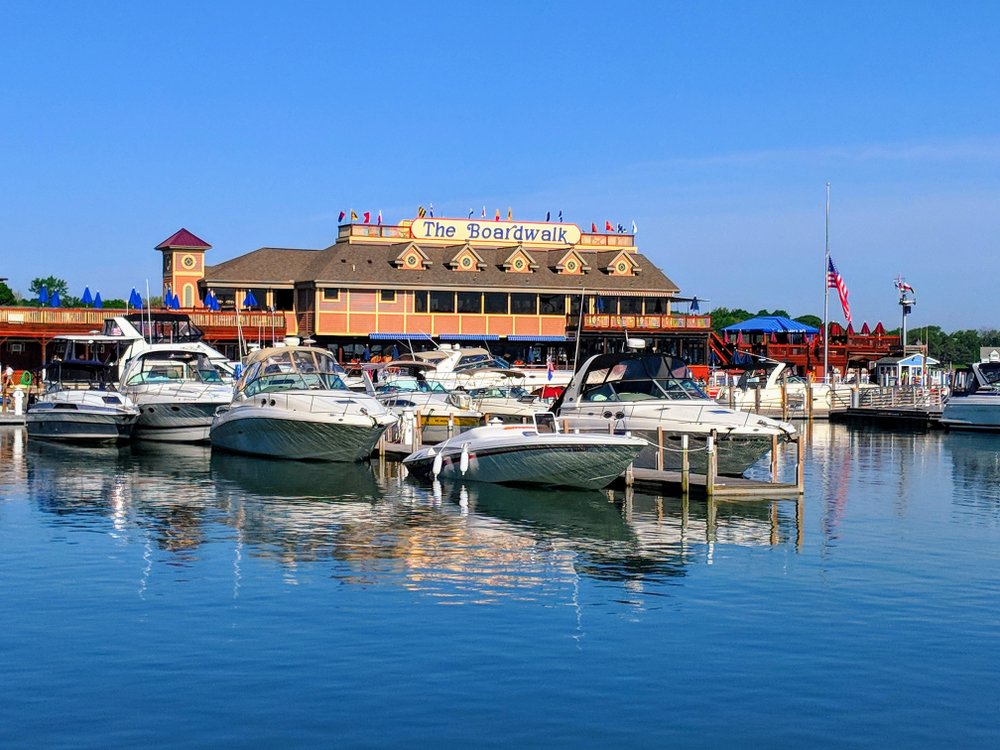 Put-in-Bay/South Bass Island
Legendary Put-in-Bay is home to some of the best fun one can have in Ohio. Whether you're staying for the day or a week or just a couple of hours, its Key West vibe is worth the trip. Things to do in Put-in-Bay include visiting Perry's Victory & International Peace Memorial, the lakeside South Bass Island Lighthouse, Benson Ford ship-house, Lake Erie Islands Nature & Wildlife Center, and beautiful South Bass Island State Park. Other Put-in-Bay attractions are the small shops, restaurants, open-air taverns with live music, wineries, and swim-up pool bars await your arrival. Put-in-Bay is easily navigable by foot, bicycles, golf carts, or island taxis.  
For more information, check the Put-in-Bay Chamber of Commerce
Kelleys Island is a more quiet version of Put-in-Bay and an ideal getaway for families. A nature lover's paradise, the island offers hiking trails bordering the lake, kayaking near cliffs, a sandy beach, a popular state park with camping, and a marina with a boat launch. World-famous glacial grooves carved centuries ago are a must-see. Add a three-acre vineyard with a wine tasting room and quaint B&Bs, motels, and rentals, and there's something for everyone. Kelleys is considered one of the region's top boating and fishing destinations.
For more information, see the Kelleys Island Chamber of Commerce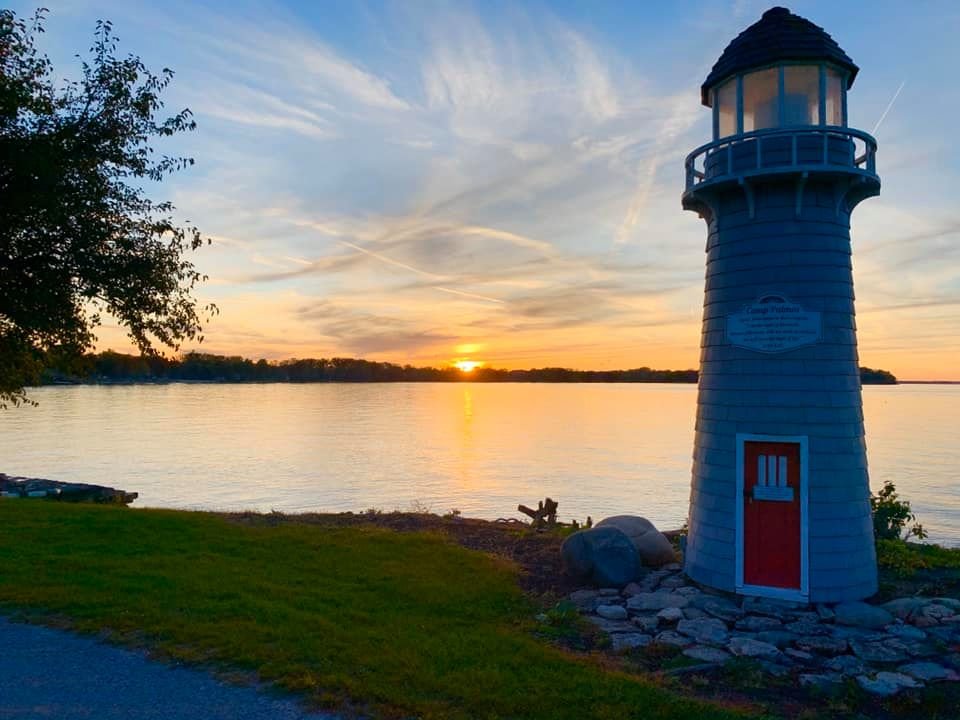 Celebrating its 150th anniversary in 2021, Cedar Point is located on a Lake Erie peninsula in Sandusky, Ohio, and is the nation's second-oldest operating amusement park. Known as "America's Roller Coaster Capital," Cedar Point operates 71 rides and 18 roller coasters. The 364-acre park also features a white-sandy beach, an 18-acre outdoor water park, an indoor water park, two marinas with fuel docks, a campground, and three hotels. Named the "Best Amusement Park in the World" by Amusement Today for 16 years (1997-2013), Cedar Point annually is one of the most visited seasonal amusement parks in the United States.
For more information, check the Cedar Point website
Sandusky Bay's Son Rise Marina is the home port for the PowerPlay Yacht Charters. The city of Sandusky was named American's Best Coastal Small Town (less than 25,000 population) by USA Today in 2019. Sandusky covers 22 miles of Lake Erie shoreline and attracts more than 3 million visitors each year. The historic central business and waterfront district house numerous museums and buildings listed on the National Register of Historic Places, several parks and impressive floral displays. A seasonable day can bring out a crowd at noon fishing off the Jackson Street Pier overlooking the bay at Shoreline Park. Unique gift shops, galleries, antique and collectible stores and restaurants line the downtown waterfront.
For more information, see the Erie County Chamber of Commerce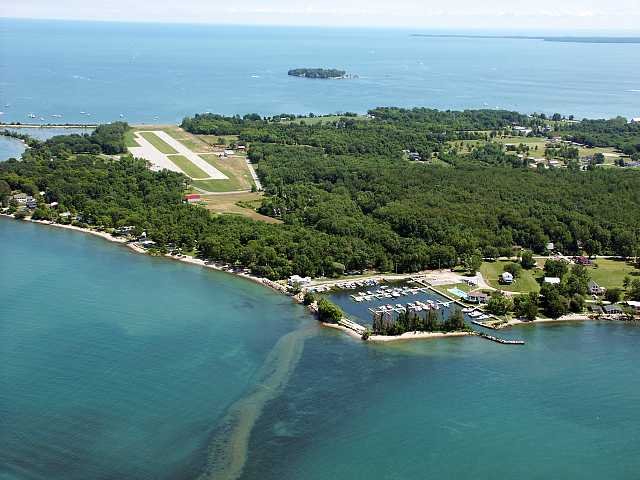 Located two miles north of Put-in-Bay, Middle Bass Island is known for its exquisite nature and quiet seclusion. Visitors will find a historic district, wildlife refuge, wetlands and nature preserve, an Ohio state park, beaches, marinas and a beautiful lake view. The historic Lonz Winery property reopened in 2017 as part of the Middle Bass Island State Park. It includes a pavilion and exhibits in the cellars, and hosts a summer music festival. The state park offers only primitive camping with only non-electric sites. The Miller Ferry runs directly to Middle Bass Island from Catawba and the Sonny-S Ferry runs to Middle Bass from the Put-in-Bay boardwalk.
For more information, check the state of Ohio tourism website
Catawba Island is a popular summer destination with a long and protected shoreline that includes marinas, great fishing, nature preserves and the popular Catawba Island State Park. The 10-acre state park is located six miles northeast of Port Clinton and features a boat launch, walleye fishing off the pier, a picnic area, and beautiful sunsets. The Miller Ferry, which carries cars, trucks, and pedestrians to and from the Lake Erie islands, operates off the tip of the peninsula. Once named Sandusky Island, Catawba Island is not actually an island, but a peninsula.
For more information on the Catawba Island State Park, see the Ohio Department of Natural Resources website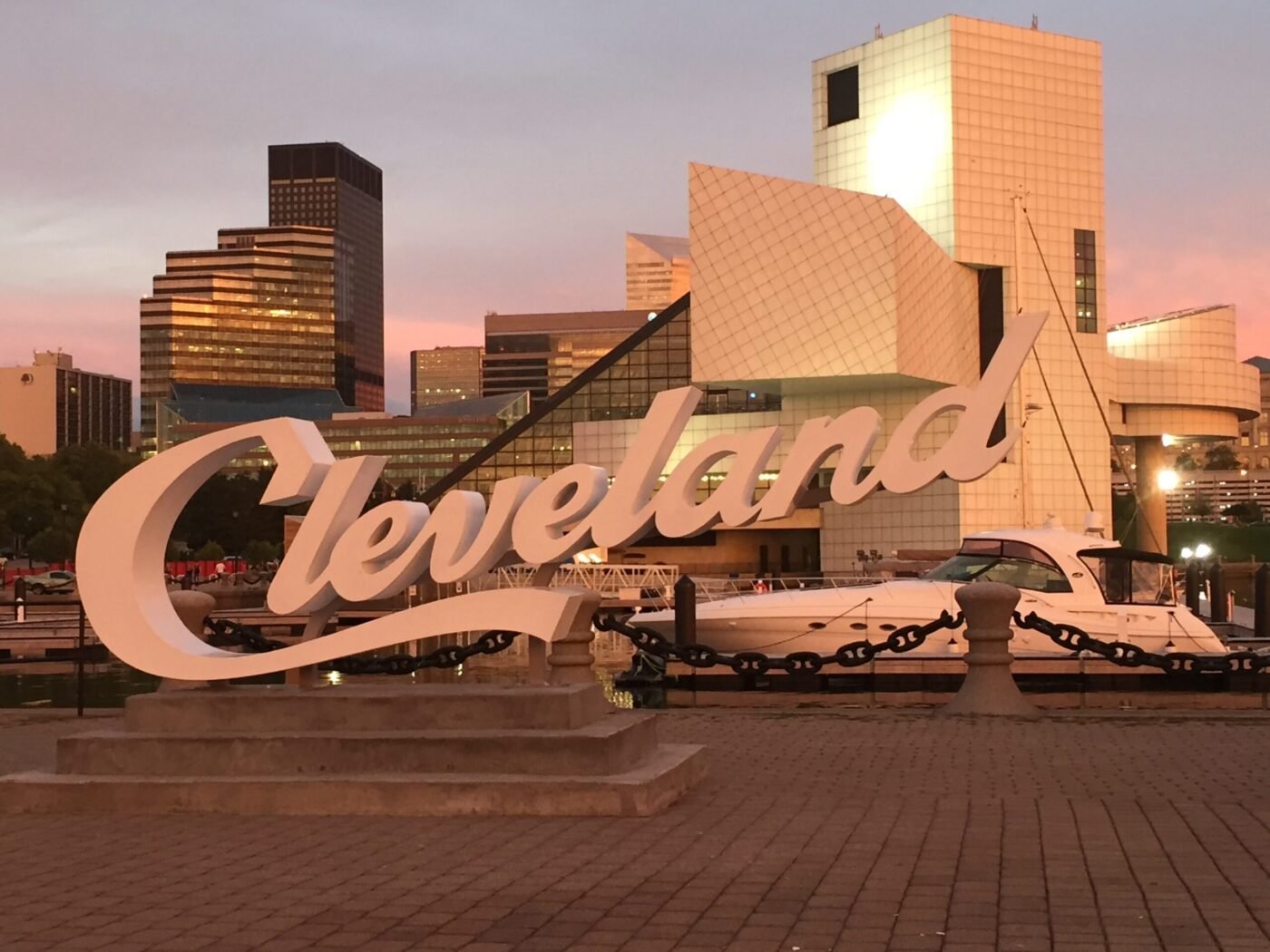 Cleveland's North Coast Harbor is a three-hour Lake Erie cruise east from Sandusky and is home to the North Coast Harbor, formerly known as Rock & Docks located behind the Rock & Roll Hall of Fame and Great Lakes Science Center. First Energy Stadium, home to the Cleveland Browns, is a short walk from the docks and a great place in the late summer and fall. Summertime is a great time to catch a Cleveland Indians game, then head down to the revitalized Flats on the Cuyahoga River for great food, regional beers, and cocktails.
Check thisiscleveland.com for more info. on things to do in downtown Cleveland.
Check out Power Play Yacht Charters' package offers. You'll soon be riding the waves of Lake Erie.