PowerPlay Yacht Passes U.S. Power Squadron Vessel Safety Check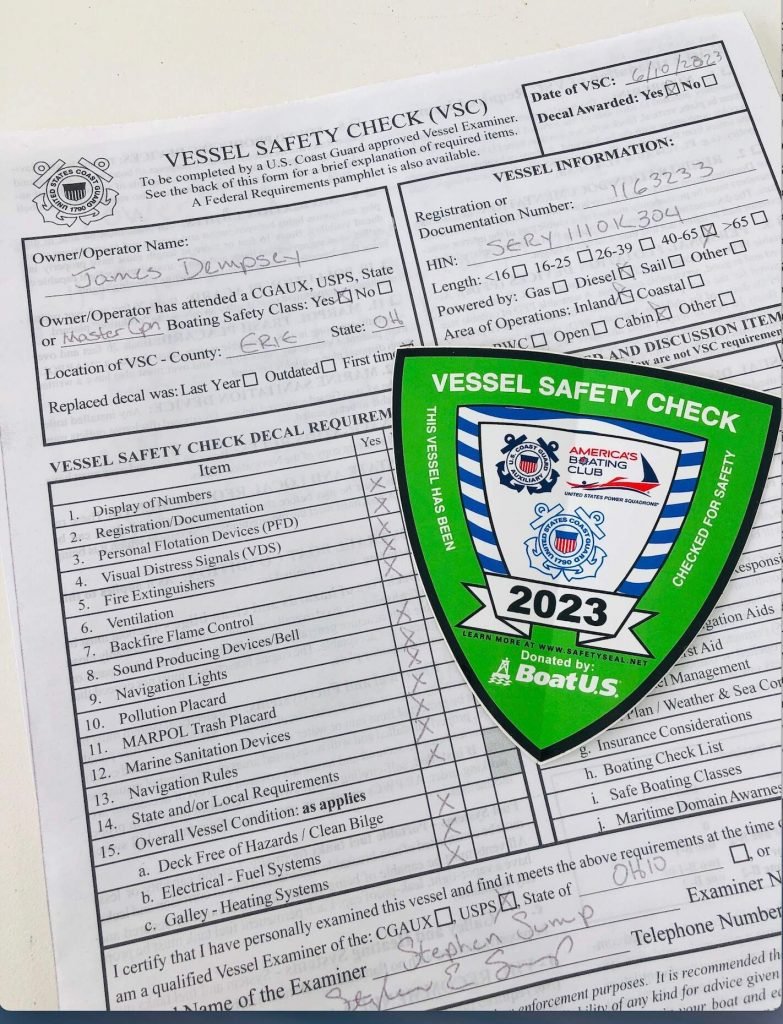 PowerPlay Yacht Charters operates as a U.S. Coast Guard Uninspected Passenger Vessel (UPV) on the Great Lakes with a maximum number of six (6) guests on board. In the interest of maximizing safety for guests and crew, the United States Power Squadrons was invited on board PowerPlay to conduct a Vessel Safety Check (VSC). U.S. Power Squadrons is America's largest nonprofit boating educational organization dedicated to making boating safer.
The U.S. Power Squadron Vessel Safety Check is a cooperative program with the U.S. Coast Guard Auxiliary. It entails inspecting safety gear such as Personal Floatation Devices (PFDs) and throwable Life Ring; VHF radio operation; fire extinguishers — number, locations and expiry; signaling equipment such as horns, flares and bell; First Aid kit; testing of navigation lights; and engine room ventilation, among other things.
We are pleased that PowerPlay, a 55-foot-long Sea Ray Sundancer Sport Yacht, passed this vessel safety check with flying colors! Full speed ahead into summer …